Contact Us Now, and Save!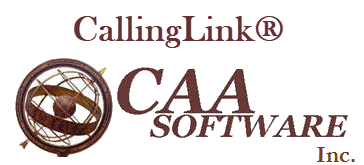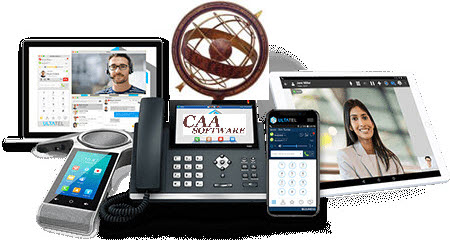 VoIP* Telephone Systems for Businesses, Churches, Offices, and Residential.
"We Specialize in Business Phone Systems From One to Fifteen Extensions"
CallingLink can be designed for any size business, office, or church. Our powerful and easy-to-use VoIP features can help employees, staff and customers all stay in touch with each other in many different ways. Inbound and outbound phone calls are always answered, routed, or handled with ease and never missed
One of the many advantages of using VoIP is having the option to forward calls, emails, and voicemails to mobile devices. Through easy-to-use features such as call forwarding, find-me/follow-me, voicemail to email, SMS text messaging, video conferencing that compares to ZOOM with no time limit and up to 250 participants, and more are all included. With CallingLink's 3CX system keeping in touch with everyone no matter where they are located has never been so convenient or so easy.
Can your employees work productively from anywhere using voice apps on their smartphones? Conduct remote business meetings via web conferencing without requiring apps? Service customer requests via website live chat? With the CallingLink 3CX PBX they can do all of this and much more. The freedom of choice doesn't end there, whatever your preference, you are guaranteed a hassle-free PBX that requires minimum management, and in most cases saves our customers 25-50%, and sometimes more, when compared to local telco costs and rates. More than 250,000 customers in 190 countries use and trust 3CX to help their businesses connect and communicate. Give us a call and we will analyze your phone systems requirements and show you how much you save with CallingLink as your phone service provider.
A Telephone System Reinvented for Cost Savings, Flexibility, and Convenience for Any Size Business, Organization, or Office.

View our short 1½ minute informational video

Built for office and remote working.
Easy to install and manage.
Secure, reliable, flexible.
Video Conferencing: App-free & easy
No hassle video conferencing.
Presentation & remote assistance tools.
Smartphone apps to meet on-the-go.
For unlimited users.
Convert visitors to leads & sales.
Elevate chats to calls or video.
Enhance customer experience.
One easy interface for all.
That's not all, take the next step…
Contact us today to discover more and request a price quote.
[BUSINESS PRICING] | [FEATURES & VIDEOS] [RESIDENTIAL PLAN]
ATTN: Churches
How can CallingLink® when Integrated with Church MemberLink® Church Management Software Help Churches Communicate and Expand? Click CallingLink.org to find out!
Bundle Church MemberLink with CallingLink and Save big!
Contact us for pricing details
======================
CAA CallingLink, a Division of CAA Software, Inc.
P.O. Box 433 · Dahlonega, GA 30533
CONTACT US:
E-Mail Sales: Sales@CallingLink.net
E-Mail Support: Support@CallingLink.net
Local : (706) 864-4055
Atlanta : (404) 551-4230
Toll Free: 1 (866) 475-1699
WEBSITE URL's:
CAAsoftware.com
CAAcallingLink.com
Business: CallingLink.net Church: CallingLink.org
*VoIP stands for Voice over Internet Protocol. … A VoIP system works by taking your analog voice signals, converting them into digital signals, then sending them as data over your broadband line. It's a proven stable and very useful way of making calls – for a start, once it's all set up, it's a major cost-saving over using normal telco phone lines. You'll need a reliable internet connection such as DSL, cable, or fiber from an Internet Service Provider (ISP). The standard bandwidth required for VoIP is 100 Kbps per device. (10 Mbps = 10,000 Kbps) Depending on the type of data and features you'll use, you might need more bandwidth than the standard.
See the Features & How to Use CallingLink – 3CX
Copyright © 2021-2021 CAA Software Inc.
All Rights Reserved